Montana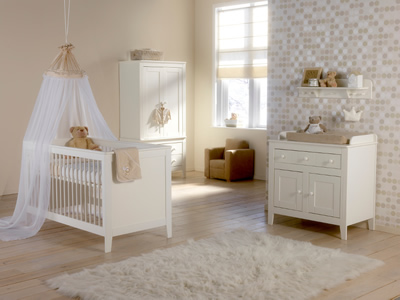 The Montana furniture range in white, gives a lot of ambiance and space.

The beautifully finished doors makes the Montana an asset for your interior. The nursery suite makes it easy to create a unique room for your baby.

Combined with pastel or primary colours the nursery becomes fresh and cheerful.
Europe Baby delivery takes 6-8 weeks.