Louise de Philippe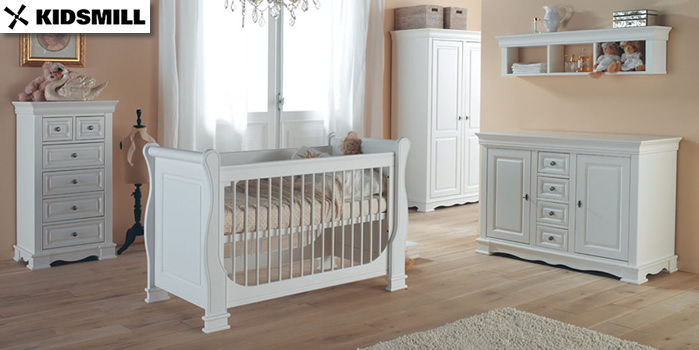 Important note regarding Kidsmill deliveries
Free home delivery and assembly in a room of your choice with all Kidsmill furniture orders £800 or more.
The Louise de Philippe design offers exclusive nursery furniture of particularly generous dimensions. This gives you ample space in the changing unit, the wardrobe and the eye-catching tallboy. The carefully planned arrangement of doors and drawers of various sizes makes organising and tidying so much easier.
The romantic styling of the Louise de Philippe furniture represents a distinguished highlight in any room's decor. Charming details such as the lavishly vaulted cot ends give the furniture a particularly impressive appearance. The distinctive embellishment on the legs and plinths further enhances the Louise de Philippe look. Dignified hand knobs and the fluted cabinet work combine to give the impression of stylish furniture.